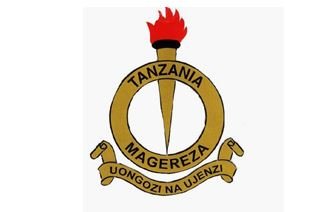 Ajira 1241 Jeshi la Magereza Tanzania May 2022
After the independence of mainland Tanzania, the Prisons Service continued to be led by the British Commissioner of Prisons, Mr. Patric.
Manley until 1962 when the Army began to be led by patriots.
The primary function of the Prisons Service is to receive and detain all persons detained in accordance with the laws of the land and to run various programs aimed at rehabilitating convicted prisoners so that they can eventually be released from prison as good citizens.
In carrying out these duties the Armed Forces is responsible for complying with and respecting all laws of the country as well as various international human rights law.
Ajira 1241 Jeshi la Magereza Tanzania
The purpose of this Customer Service Agreement document is to educate all customers who have a relationship with this tool on the following: –
(i) Services provided by this body in accordance with the rules and regulations.
(ii) Duty of this tool to customers of all types.
(iii) Responsibilities of all types of customers in their relationship with this entity.
(iv) How to lodge a complaint when a customer feels that he or she has not been treated fairly by this body.
QUALIFICATIONS TO JOIN THE PRISON ARMY
1. Be a Tanzanian (Mainland Tanzania)
2. Must be between 18 and 25 years old
3. He should have a height of 5 "7"
4. He has not been convicted of any criminal offense
5. Be single
6. Have a Form Four education and onwards
7. Have good manners
8. Be healthy
QUALIFICATIONS TO JOIN THE PRISON ARMY
HOW TO APPLY JINSI YA KUOMBA
---
Following the Government's strategy to enhance its performance, it has provided employment opportunities to Ministries and various Government institutions in various positions according to its requirements..
RELEASE AND DEADLINE
Released Date: 31st May 2022
Deadline: 15th June 2022
SOURCE: OFFICIAL WEBSITE
Kindly DOWNLOAD and OPEN the Attached PDF FILE for more detailed information