How To Add Funds to My Namecheap account?
Namecheap began in 2000 with a mission to deliver the best domains at the best prices with the best service. Since then we've added hosting, security, managed WordPress, and a whole range of innovations to our platform.
The online plans, ideas, and ambitions of people just like you have grown too. We've simply grown to bring you everything you need.
You can add funds using your credit card (Visa, MasterCard, Discover or AmEx), PayPal, Bitcoin and Bitcoin Cash.
There's a minimum amount of $5.00 ($1.00 for cryptocurrency) and maximum of $100,000.00 limit you can add. You can contact our support via HelpDesk to have the maximum limit increased.
In order to add funds to your current balance, follow these instructions:
1. Sign in to your Namecheap account.
2. On the Dashboard click Top-up (or go to Profile; Billing; Balance; Top-up):

The Account Funds module gives you the option to top up (add funds to) your account balance, ensuring that you'll always have enough in your account to cover impending purchases.
On this page, you can top up your account funds using any accepted payment method: Card Payment, PayPal or Bitcoin. In our example we use Card Payment, however, the adding funds process is the same for other methods too.
NB! For Bitcoin top-ups, the amount sent will appear in your account balance only after the transaction has accrued six confirmations. Usually, it happens within an hour after payment clears. On rare occasions, it may take up to 24 hours for the amount to be credited.
3. Select the payment system and click Next: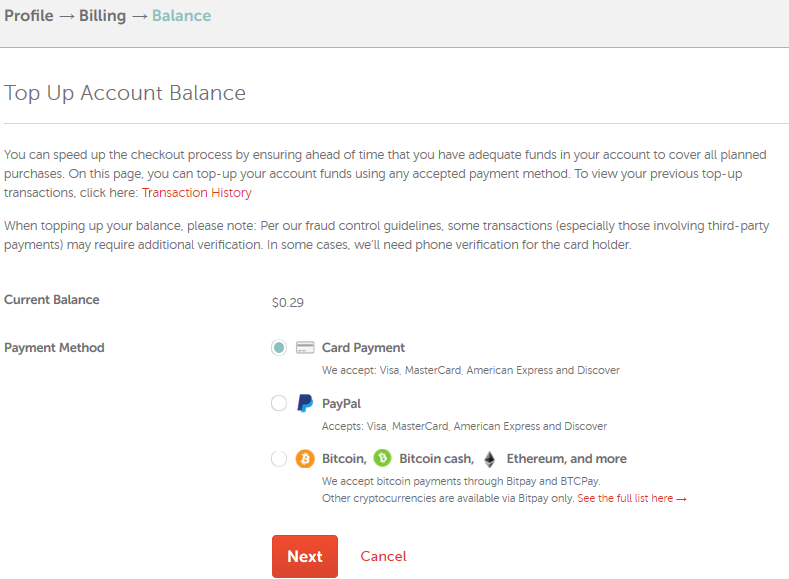 4. Here you need to insert the amount you wish to add to your balance. Once done, click on the Next button: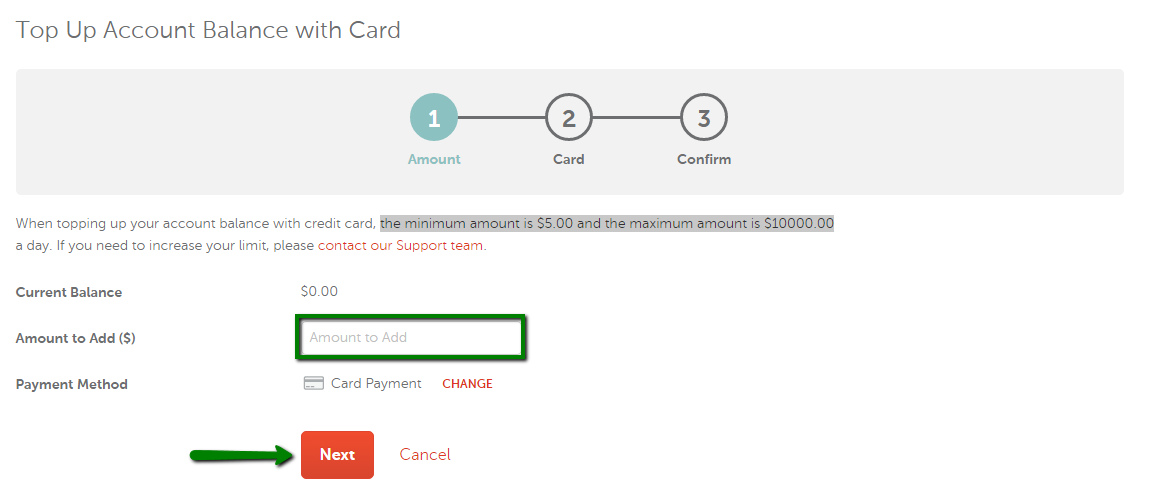 5. At this stage, you need to fill in your credit card information and billing address. Once all the details are inserted, click on the Next button: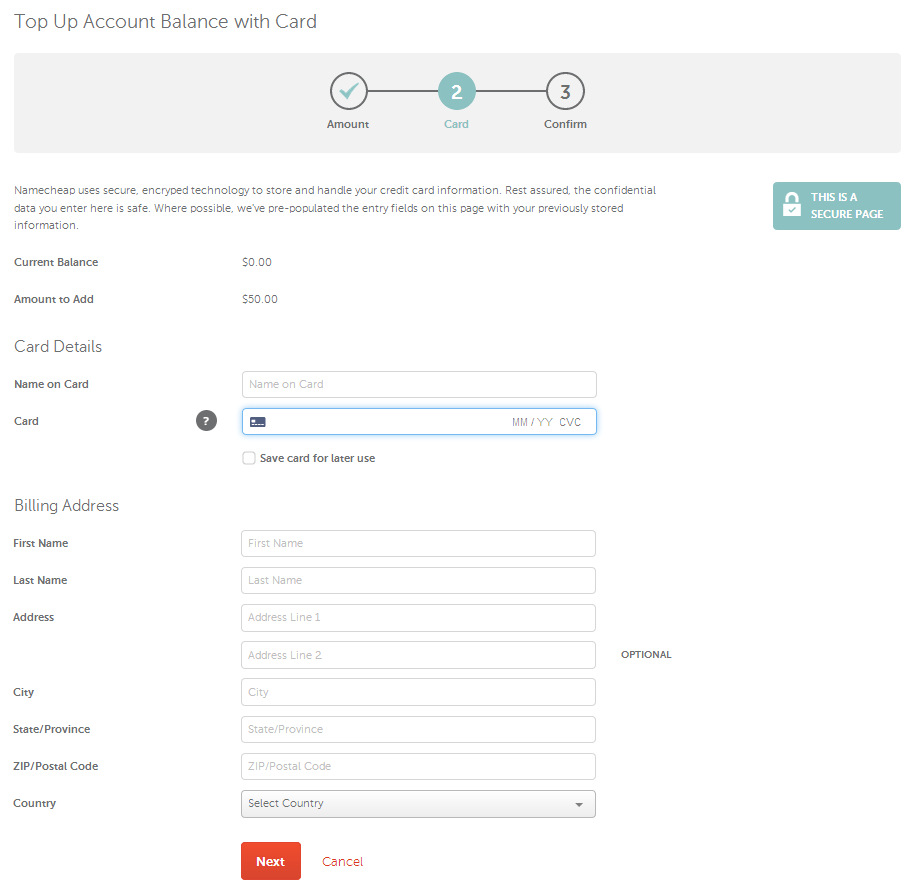 6. At the last stage, you need to confirm that you wish to add funds. Simply click Charge and Proceed: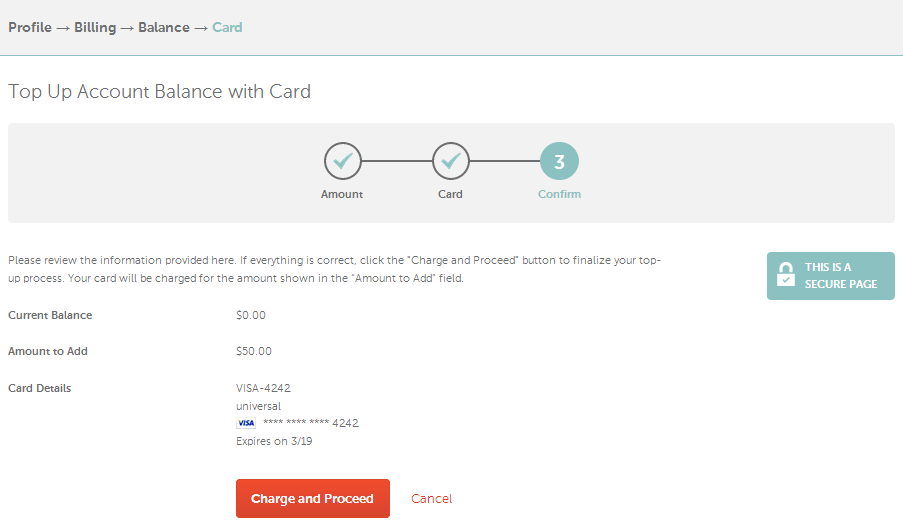 Funds have been successfully added to your account and now you can see your current Balance:

NB! There is no possibility to push funds from one Namecheap account to another as well as to prefund an account of another person.
That's it!
If you have any questions, feel free to contact our Support Team.
Associated articles
Comments
We welcome your comments, questions, corrections and additional information relating to this article. Your comments may take some time to appear. Please be aware that off-topic comments will be deleted.
If you need specific help with your account, feel free to contact our Support Team. Thank you.