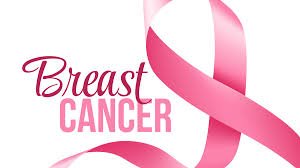 BREAST CANCER AND HOW TO PROTECT YOURSELF
The World Health Organization (WHO) states that cancer is the cause of death for one in six people in the world, and up to 50% of all types of cancer are preventable.
But the number of new cases of the disease is expected to increase by about seventy percent in the next two decades.
WHAT IS BREAST CANCER?
It is a change in the living cells present in the breast, this cancer usually has no symptoms in the early stages. Women in the early stages of the disease do not have pain or any other symptoms.
Initial examination is the one that will make it possible to detect the disease at this stage, the changes brought about by breast cancer.
<> A lump in the breast or armpit.
<> Changes in the shape and size of the breast.
<> Discharge of fluid or blood in the nipples or nipples entering the lake.
<> Changes in the skin color of the breast (appearing like the outer part of an orange peel).
(Mambo yanayosababisha saratani ya matiti na namna ya kujikinga)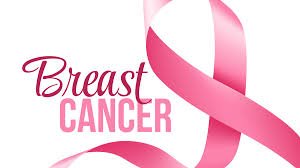 FACTORS THAT CONTRIBUTE TO BREAST CANCER
• Gender female
• Starting menstruation at a young age.
• Cessation of days in old age
• Total infertility.
• Not breastfeeding at all or breastfeeding for a short time.
• High fat consumption in food.
• Not exercising regularly.
• Being overweight
• Smoking.
• Excessive alcohol consumption.
• Family history of breast cancer.
HOW TO PROTECT YOURSELF FROM BREAST CANCER
• Regular self-examination.
• Annual breast examination.
• Breast examination by means of a radiation machine (once a year for those over 40).
• All women over the age of 21 should examine their breasts on the 5-7th day after menstruation in front of a mirror.
5 EASY STEPS TO BREAST EXAMINATION
• Look at yourself in the mirror while standing upright with your hands on your hips.
• Check if there is a change in the shape or color of the skin of the breast and if
OR
• While standing or lying on your back, use your hand and the palm of your right hand to examine the left breast and the left hand to examine the right breast in a circle.
• Gently squeeze the nipple of each breast and check for blood-tinged discharge.
• See a doctor if there is swelling or mucus mixed with blood or any condition you noticed during the self-examination.
Ten things you can do to reduce your risk of getting cancer:
<> Do not smoke or use tobacco of any kind
<> Make sure your home is smoke free
<> Eat healthy food
<> Breastfeeding reduces the mother's risk of cancer
<> Make sure your children get vaccinated against hepatitis B and HPV
<> Avoid getting too much sun, or use sunscreen.
<> Reduce indoor and outdoor air pollution
<> Engage in exercise
<> Limit alcohol consumption
<> Try to undergo an early examination to identify the presence of cancer.